Join us for a special Black History program in Waxhaw, NC at Museum of the Waxhaws
with film presentation at 1:00 and 3:00
Film about the Rosenwald Schools + Special Military Exhibits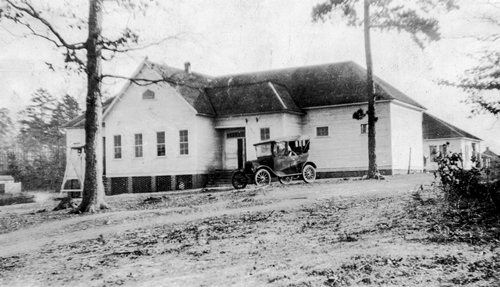 On February 18, 2017, the Museum of the Waxhaws will celebrate the contributions of African Americans to the history and culture of Union County and the State of North Carolina.  The Museum has partnered with the Town of Waxhaw to present a showing of Rosenwald, a film by Aviva Kempner.  Rosenwald is documentary film which was supported by the National Historic Trust that relates the story of two men whose vision and philantropic contributions helped to improve education prospects for more than one third of the black children across the South.  Philanthropist Julius Rosenwald CEO of Sears and Roebuck and Booker T. Washington of the Tuskegee Institute worked together to plan and construct state-of-the-art schools for Black American children from Pennsylvania to Texas. Between 1917 and 1932 3,537 schools, teaching shops and teacher homes were constructed. Today only 10% to 12 % remain. 
The film is ninety six minutes and will be shown at 1:00 pm  and 3:00 pm at the Museum.  The Town has asked that the public be admitted free, but we will be able to ask for donations. There  can be only two showings of the film on the 18th and the film will be returned to the lender. We will serve cookies and coffee along with the film and exhibit.
Local historian Jack Clay will show black history artifacts from his military collection. As always, Jack offers the public a lot of knowledge and insight about history. Don't miss an opportunity to see and hear what he has to say about history.